Well as all of you who know us know this year was Jonah's first
Christmas
!!
YAY
!. We had so much fun with all of it! We had
Christmas
at my sisters the
Sunday
before (any of you that live around me know it was a BLIZZARD)
lol
any who
.. It was fun we went, we ate, we opened presents, we went home, quick and painless.
Christmas eve we went to my mother-in-laws house. We chit chatted had dinner and did presents there as well. Jonah always has fun at his Nana's house! He loves his Nana!!!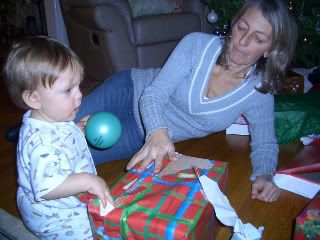 Here is my Gorgeous husband and Jonah's Nana
Then ~ Christmas morning at home
phew
I
didn't
think it would ever come.. We woke up at normal time had breakfast then headed to the tree.. We was not in any rush because not only did Jonah have no idea it was Christmas or what it is, he had no
interest
in the presents that we have been telling him not to touch for the last week they were under the tree. So we finally sat down all on the floor around the tree. I helped Jonah open his first present. Then I proceeded to open the rest myself
because
- once that first present was opened Jonah was playing with it the whole time. We got quick glances towards the other present or more interest in the boxes the things came in then anything else. The big interest was one
of
those silly
stack able
ring things that he kept putting into the box that his new LL Bean boots came in (these ended up behind him when he threw them out of the box).
look at that adorable fluffy behind!(my complements to
www.barebottomsboutique.com
thanks Jenn!!)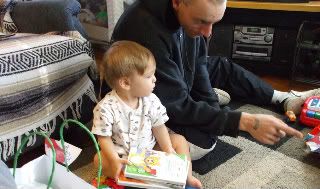 Jonah's favorite toy~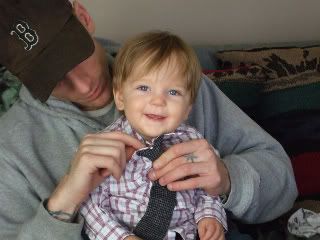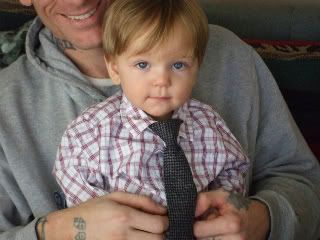 Then we headed to Great
Grammies
house and once again ate and did presents
lol
. It was fun tho Jonah got to play with his favorite cousin
Aroura
and open his presents (that WE once again opened). All around it was fun but boy am I glad it is OVER!!!! But in the same thought I cant wait till next year, Jonah will be almost two next year and comprehend a little better what is going on (I hope).
Thanks for reading !!! Andrea